Like a noticeboard where hundreds of bits of paper are blown away and replaced by a single sheet of paper. That's how Roger Östlund, Quality Manager at W-M Alitea, describes the transformation that occurred after the company turned to C2 for help with their overall quality management, including lean and case management.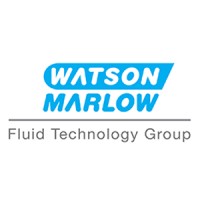 "That's really how it felt. Initially, we needed a case management system after switching to a new platform in November 2016 that didn't have that function," explains Östlund.
When Alitea approached C2, they also needed help with their management system. The company manufactures peristaltic pumps primarily for the food and medical industries. It is therefore important for the company to comply with tough product quality standards, as well as have established routines to handle deviations, traceability, and more.
"We already had processes and tools in place, but they were very disorganised. For example, we had three versions of our improvement process. We were also going to upgrade to the 2015 version of ISO9001 and 14001. Our old quality management system had also grown for a long time through add-ons and patchwork. When C2 came in, we saw an opportunity to take a whole new and comprehensive grip of our entire quality management operation," continues Östlund.
With help from C2, Alitea now has a standardised and distinct process for everything from deviations to improvement suggestions and working conditions. CEO Lars Eriksson emphasises the simplicity and clarity of the system by pointing out that the process description fits on one page of A4.
"We've cut the number of documents by more than half – something we never would've dared to do on our own. Tomas at C2 has done a fantastic job of going through all our documentation, which we put up on the walls to see exactly what we had. We then removed all the stuff we didn't need: duplicate documentation, unnecessary steps, and processes that we didn't use," says Eriksson.
"It was a major operation: scary but fun," says Östlund.
"With C2's help, we've regained control and achieved a common ownership in a completely new way. Instead of dodging questions and referring to a single quality manager, we can now all stand behind our structure and say 'this is how our process works'. When customers visit us for an audit, we open our doors and welcome them to scrutinise everything and find things that we can improve. It's much nicer to have that approach instead of 'Let's hope we'll get away with it'.
After just a few months, System C2 is well established at Alitea and Eriksson is confident that it will deliver tangible results in terms of revenue.
"In the long run, I'm sure it will boost revenue because we're working far more efficiently. Now we focus on solving deviations and problems that occur, instead of discussing the process itself. We have a system that's transparent and easy to use, which makes it sustainable for the long term. This means that we're now very well prepared for the future.